About Nick's Pizza
"Top Notch" – San Francisco Magazine, August 2012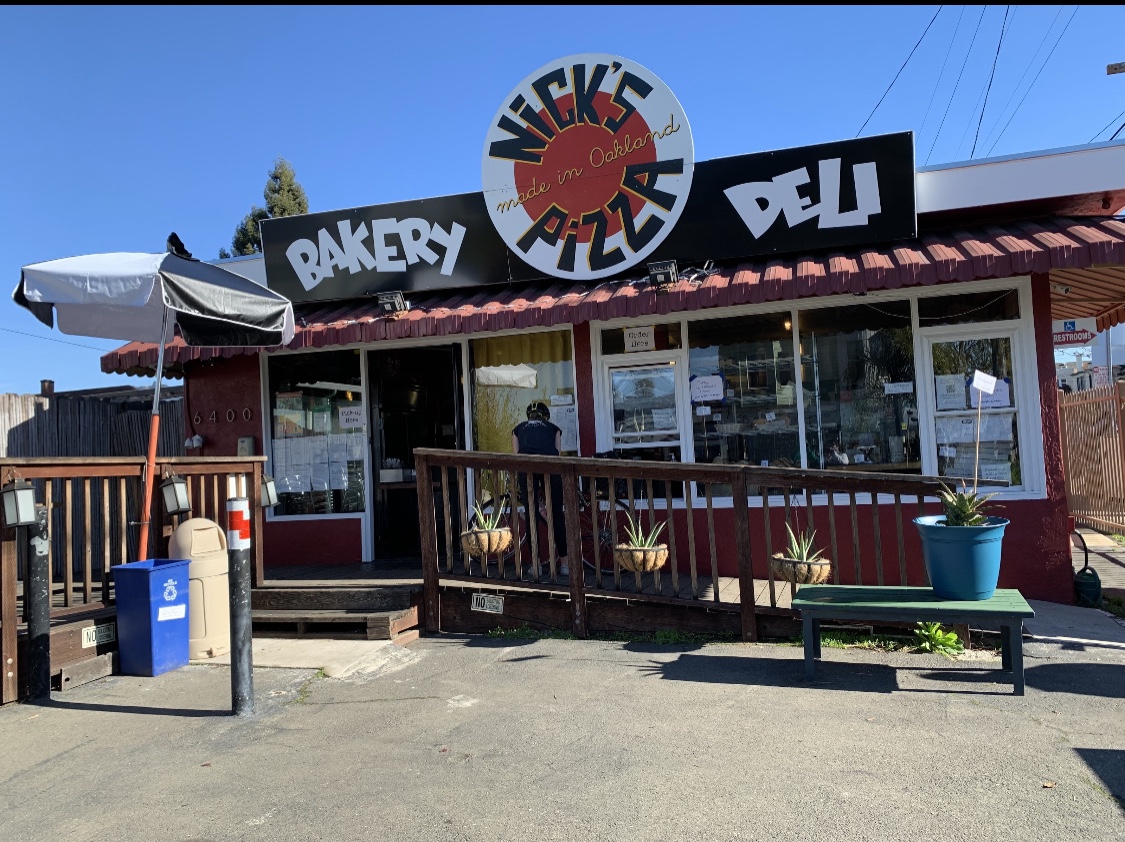 As of September 1st 2023, Nick's Pizza & Bakery will become a Worker-Owned Collective!
With so much excitement, we are proud to announce our transition to a collectively-owned and democratically-operated business.
Nick's will continue to operate in the same manner you've come to know and love! Our operational name, services, systems will remain unchanged for the time being. We will still provide the high-quality, affordable food and drink that has made Nick's a staple of the North Oakland community, but the business will now be owned and operated by a cohort of our most experienced workers — the same folks that have been making and serving your meals all these years!
With ownership in the workers' hands, we look forward to many more years to come at the corner of Shattuck and Alcatraz. Not only do we believe that worker-ownership is the best way to create long term, sustainable jobs for restaurant employees, we also believe it gives the business a stronger standing in terms of longevity and attention to detail.
As of 8/31/23, Nick Yapor-Cox will no longer be part of the business, though he will certainly remain a friend and customer! If you'd like to reach Nick for any professional matters he may be contacted through his Instagram account @NickYaporCox
Nick's Pizza, Bakery and Deli is now open at 6400 Shattuck, at the corner of Alcatraz. In the new space, offerings have expanded to include deli sandwiches on freshly coffee and pastries, green and deli salads, our famous hand-shaped bagels and sourdough breads, and a more extensive pizza menu than ever before.